A good bedtime story can help your kids relax and fall asleep faster at night, but choosing the right one can be difficult if you don't know what to look for.
What makes one story more effective than another? Is it the length? The plot? The number of characters?
Luckily, there are plenty of great bedtime stories for kids out there, and with this list of the 10 best bedtime stories for kids to help them sleep, you'll be able to quickly pick out exactly what you need in order to help your children drift off into dreamland faster every night.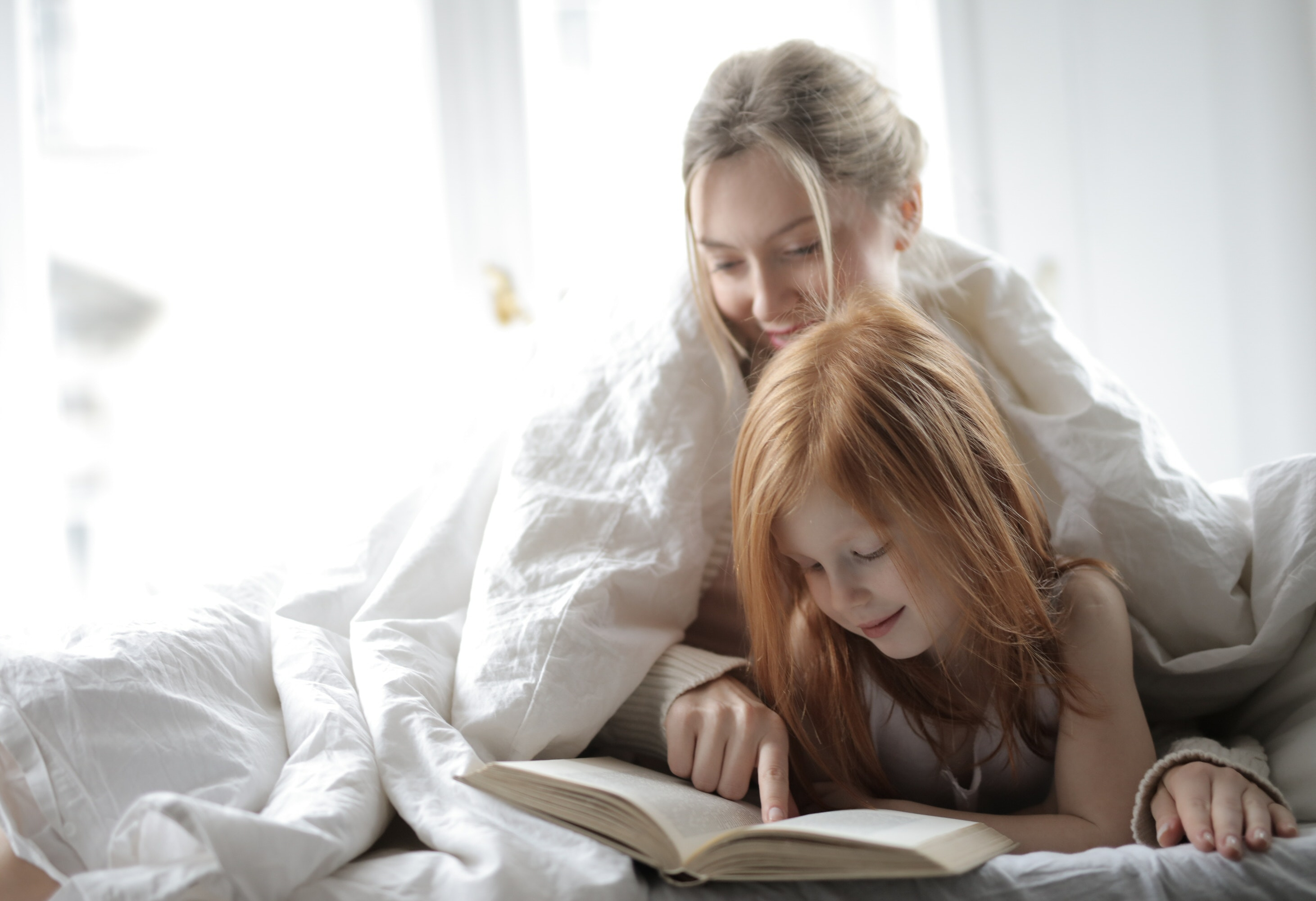 Classic Bedtime Stories for kids
Some of the best bedtime stories for kids are classics that have been told for generations.
These stories often have a moral lesson or teach a life lesson. Other popular bedtime stories include those that are funny, sweet, or short.
Short bedtime stories are often the best for young children who have a short attention span. Whatever type of story you choose, make sure it is one that your child will enjoy and can relate to.
One of the most popular bedtime stories for kids is "The Tortoise and the Hare". This story teaches children that it's important to never give up and to always try their best.
Here's the list of 10 fun bedtime stories.
1)
Oh The places you'll go – by Dr. Seuss
A wonderful story by Dr. Seuss called Oh, the Places You'll Go! For mindful children, this is the perfect bedtime story.
With his trademark humorous verse and whimsical illustrations, Dr. Seuss tackles life's ups and downs, from soaring to high heights and seeing great sights.
In spite of challenges, readers are encouraged to find success within themselves. A timeless favorite and the perfect gift for someone starting a new phase of life!
It is a classic book loved by generations of families that shows young (or adult!) readers what life is like, what they can expect as they grow older, and how to live a joyous and thankful life with ambition, gratitude, and kindness.
There will be good times, and there will be challenges. There may be people you don't expect to meet or streets you don't feel are right for you to walk on.
The most wonderful things may happen to you if you fall in love. However, the most important thing is that you have a choice: your brain.
As if you were walking in your own shoes. No matter where you choose to go, you can steer yourself.
A familiar Dr. Seuss rhythm, along with crazy illustrations, will delight children.
In addition, it is a book that can be used again and again by parents and their children to discuss difficult times, growing up, and finding a place in the world.
The book is deeply philosophical and would make an ideal gift for new parents or parents-to-be.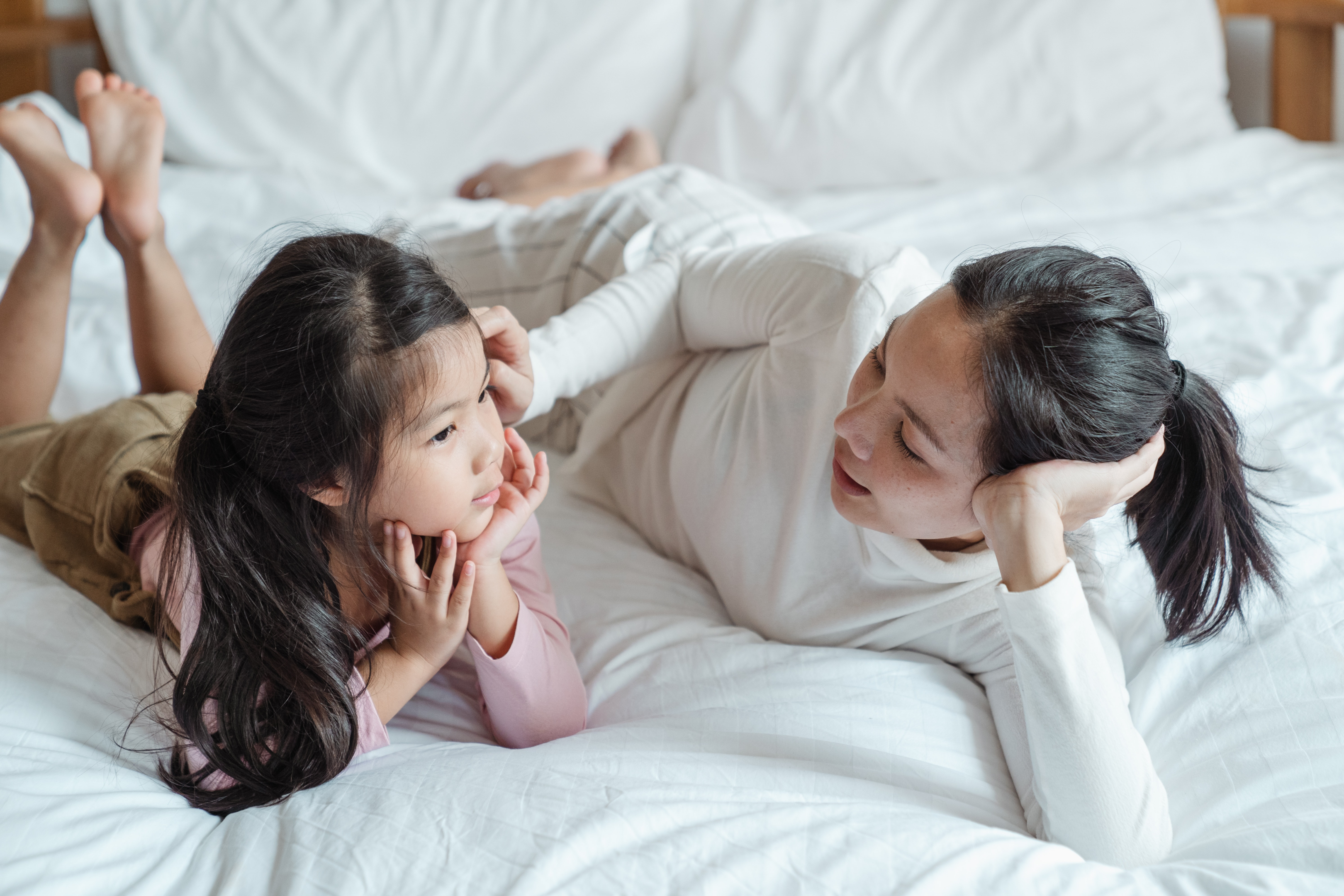 2) The Velveteen Rabbit
Young readers have enjoyed The Velveteen Rabbit since it was published in 1922.
The story is about a young boy who receives a stuffed rabbit for Christmas. The rabbit becomes a real rabbit after he befriends other nursery toys.
The boy eventually becomes ill and needs to be relocated; his room is then disinfected, and all his toys are thrown away, including the velveteen rabbit.
After the rabbit sheds a real tear, a fairy appears and turns him into a real rabbit.
The National Education Association named the book one of its "Teachers' Top 100 Books for Children" in 2007.
Throughout this elegant, affordable edition you will find beautiful illustrations by William Nicholson, the original illustrator.
Young readers will be immersed in this captivating story through each image accompanying the text.
Since its original publication, "The Velveteen Rabbit" has been reprinted hundreds of times, letting young readers discover the power of friendship, love, and being honest with oneself.
3)
Corduroy – By Don Freeman
Even today, Corduroy, Don Freeman's iconic character, remains as popular as he was in 1968. Generation after generation of young readers has been captivated by this story about a small teddy bear waiting for a child's friendship on a department store shelf.
The classic children's story Corduroy raises questions about a variety of issues we encounter in our every day lives, including materialism, friendship, and belonging, while allowing children to identify their own feelings as well.
Teddy bear Corduroy encounters the same struggles humans do throughout their lifetimes.
From an early age, children can benefit from this simple and popular storybook that teaches them valuable lessons.
As a result of Corduroy, children have many opportunities to discuss important topics that they can relate to their everyday lives.
Since children experience the desire for material possessions, friends, and a sense of belonging from an early age, the topic raises a number of questions and can create a discussion that children can easily relate to.
Children can learn valuable life lessons while having fun with Corduroy.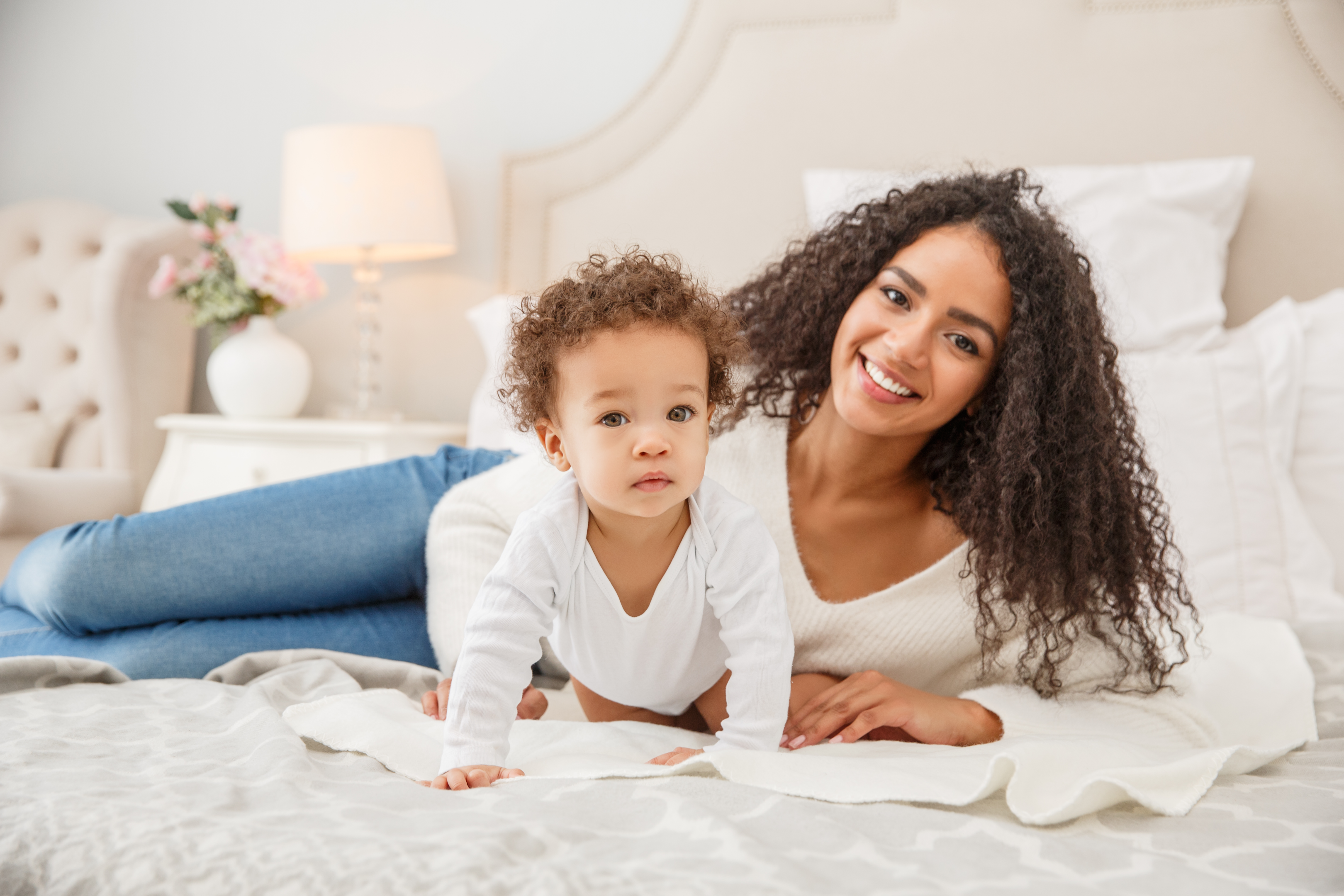 4) The Gruffalo
– By Julia Donaldson
This rhyming tale is about a clever little mouse and a monster.
Mouse meets foxes, owls, and snakes in the woods who all want to eat him!
In order to scare his enemies, the mouse invents tales of a Gruffalo while walking through a dangerous forest – well for a mouse that is.
But will the Gruffalo scare away his enemies? Silly you, the Gruffalo does not exist. Or does he?
When the little mouse meets a real Gruffalo, imagine his surprise! A clever story, that captivates a wide age range of young children.
Preschoolers will enjoy the sturdy pages and cozy trim of this rhyming read-aloud.
5)
Paddington Bear – Michael Bond
This classic novel is about the famous bear Paddington, who is now a movie star on the big screen!
The Browns met Paddington Bear at Paddington Station after traveling all the way from Peru. Life has never been the same for them since then.
When Paddington is involved, ordinary things become extraordinary.
The first novel by Michael Bond chronicles the adventures of the lovable bear Paddington, first published in 1958.
Through his earnest good intentions and hilarious misadventures, Paddington has charmed readers for generations.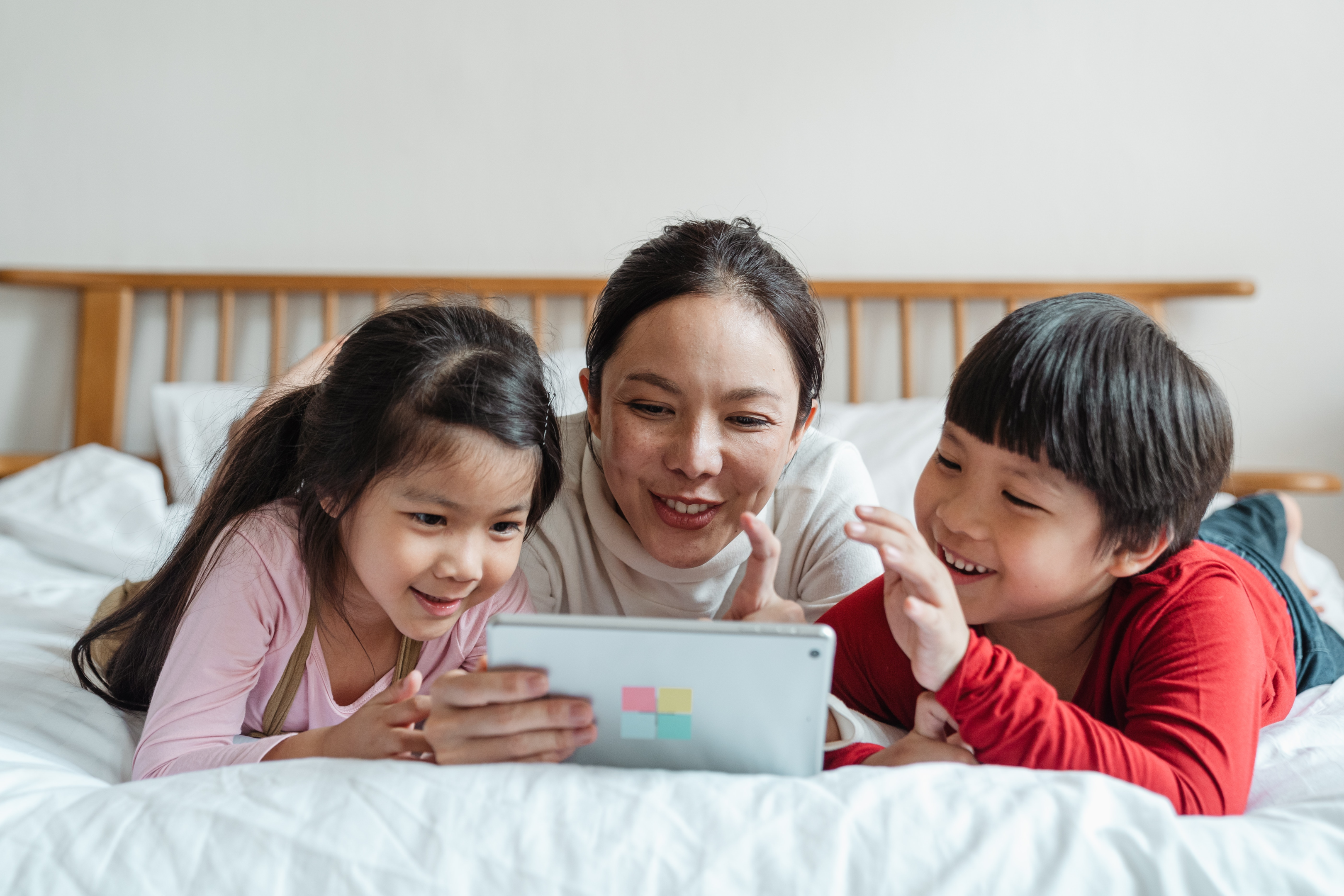 6)
On The Night You Were Born – Nancy Tillman
Children will learn from this book that they are unique and wonderful when they are born.
Because everyone is distinctively themselves, the world has never known anyone like them and will never know anyone like them.
The world creatures everywhere join the celebration as news of birth spreads. Throughout the text, the moon appears as a comforting reassurance.
Parents can tell their children how special they are with this book.
An interactive element is included in this picture storybook narrated by the moon from a third-person point-of-view. Illustrations are intertwined with words.
In what ways does the story differ on the basis of gender/race/culture/economics/ability?
Anyone can use this story to convey the message: You are loved. In order to explain the main topic of this story, basic illustrations in mixed-media compositions are used.
Children who can relate to illustrations of animals celebrating a child's birth can be captured by both rhyming text and rich colorful images.
7)
From The Land of Barely There – By Stephen Cosgrove
Fiddler is an old children's book from the 1980s. Stephen Cosgrove wrote the book, and Wendy Edelson illustrated it.
In 1987, the book was published. Until a strange bear comes along with some new ideas, the bears of Barely There have never heard before.
Persimmony lives in a mansion all alone and mutters the same words, over and over "I close my eyes and look around. I look and look but it can't be found."
This riddle has the whole town stumped as they try to help her locate what she's looking for; if only they could figure it out they would help her.
As the story continues the audience learns the meaning of the riddle.
What she wants most of all in life, cannot be bought or purchased and it's more valuable than gold. A wonderful story with a mindful message that tugs on the heart strings of even the most stoic of bears.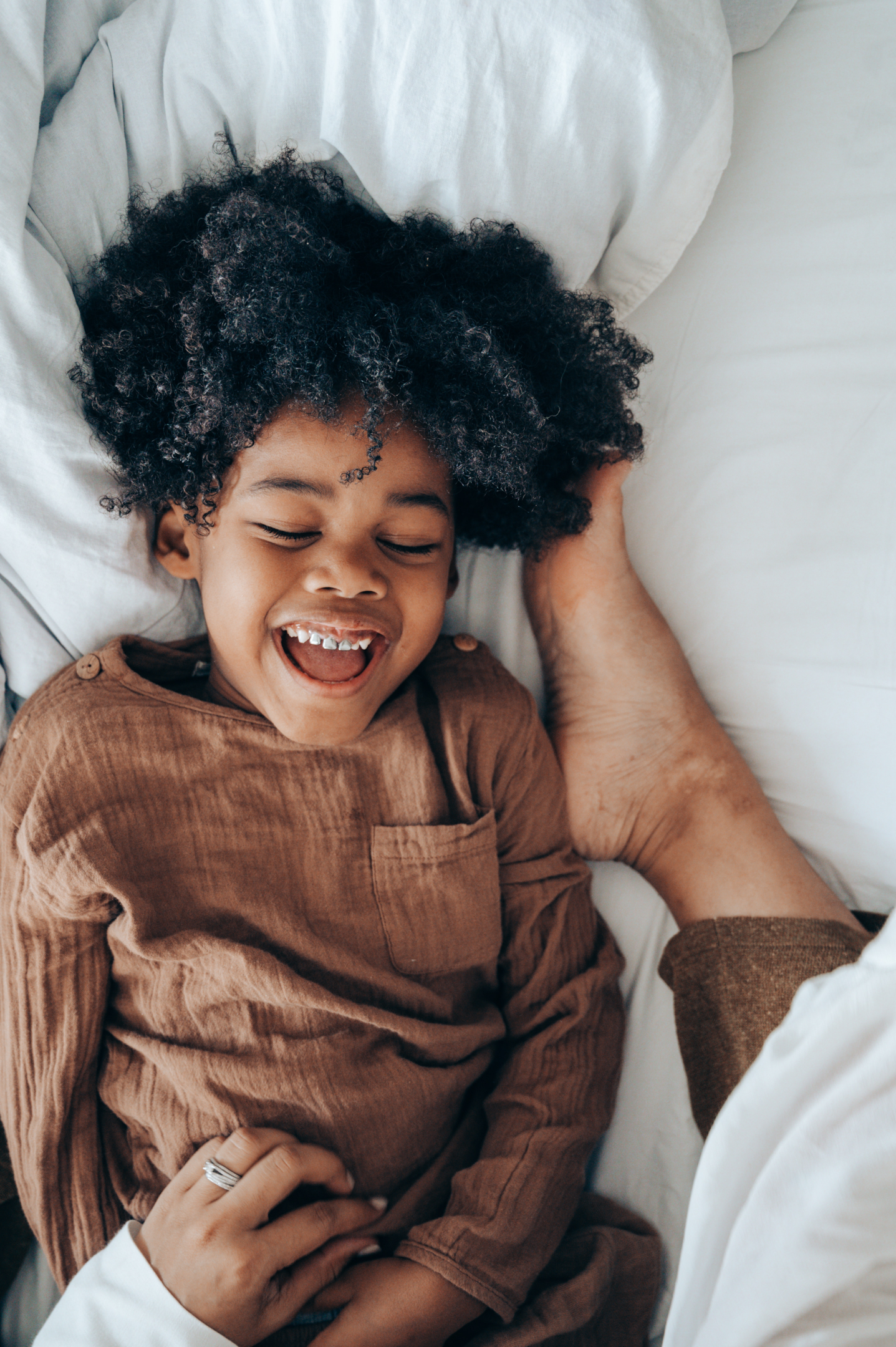 8)  
Giraffes Can't Dance – Giles Andreae and Guy Parker Rees
An emotional tale about Gerald the giraffe, who would love nothing more than to dance, Giraffes Can't Dance tells of Gerald's desire to dance.
Giraffes have crooked knees and thin legs, so it's harder for them to walk.
In this gentle tale written in rhymes and illustrated with high-stepping steps, Gerald finally discovers how to dance to the tune of his own song.
An awkward and tall giraffe, Gerald is a giraffe. Tall trees are his favorite places to eat leaves. Dance is something Gerald would like to be able to do.
Gerald feels useless when he tries to dance at the Jungle Dance because the other animals make fun of him because he doesn't dance the way the other animals do.
As Gerald listens to a different song, a cricket encourages him to try dancing. After being skeptical at first, Gerald discovers his song and finds he can dance quite well to that kind of music.
In Giles Andrede and Guy Parker-Rees' Giraffes Can't Dance, the authors raise questions about what it means to be able to dance.
There is a clumsy giraffe named Gerald who would like to be able to dance but is unable to do so.
As a result of the book, kids will have an opportunity to discuss how they determine their own unique abilities.
If kids want to sing, dance, play sports, or do anything else, they can think about why they want to be able to do that.
After being laughed at, Gerald feels embarrassed and dejected. As far as he's concerned, he's useless.
There are important questions for children to consider, such as how the activities they want to be able to perform relate to their self-worth.
There's not just one right way to do something, often times there are many paths to getting to where we want to be.
It is difficult for Gerald to dance because he's much taller and longer than the other animals, but what makes you different can be your greatest gift.
Children can engage in discussion about times when they were unsure of their abilities and how that affected their willingness to try new things.
As the cricket tells Gerald, "sometimes when you are different, you need a different song." How does it feel to have someone believe in you when you don't believe in yourself?
Students may discuss how their ability to do something can look different than how they imagined.
There isn't a "one size fits all" that meets everyone's needs. Exploring our diversity and encouraging the differences can make for more tolerant, loving children.
When they learn that they cannot or cannot do a new activity, kids can reflect on their feelings. Discovering that you can read a big book is a great feeling, isn't it?
What would it be like to discover that you are not capable of dunking a basketball, for example? Do you think it's good to have failed and tried again?
9)
Wherever You Are, My Love Will Find You – By Nancy Tillman
It is as though the narrator's enduring love for her child hovers above her as she frolics in magic moments of the natural world: "I loved you more than you know.
So I sent love to follow you everywhere you were."
As a result of the orange bucket hat and compositions that always show the child in profile or from behind, the child, of neutral ethnicity and indeterminate gender, seems like a lucky child: he rides on a hippo, and apples are picked by an albino giraffe, pandas are talked to on a park bench, and lambs are snoozed with on a blanket.
10) The Little Engine That Could – By Watty Piper
The Little Engine That Could features a train that breaks down while carrying toys for good boys and girls. There are three train engines that decide not to help, each for their own reasons.
In the end, a little blue engine comes to the rescue. Perspective and optimism are important qualities to keep in mind when reading this story.
Philosophy is discussed from the perspective of moral relativism and moral absolutism. Cultural relativism is the form of relativism that fits best with The Little Engine That Could.
People all over the world have different ideas about what is right and wrong, and their cultural influences how they see the world.
As a result, their values may differ from yours because they think like those around them. Each train has its own set of values, which come from the type of work it does.
The Little Engine That Could provides different reasons why each train won't, or can't, help the toys. Although each feels that they are doing the right thing, they may be doing the wrong thing by not helping.
You should always do the right thing.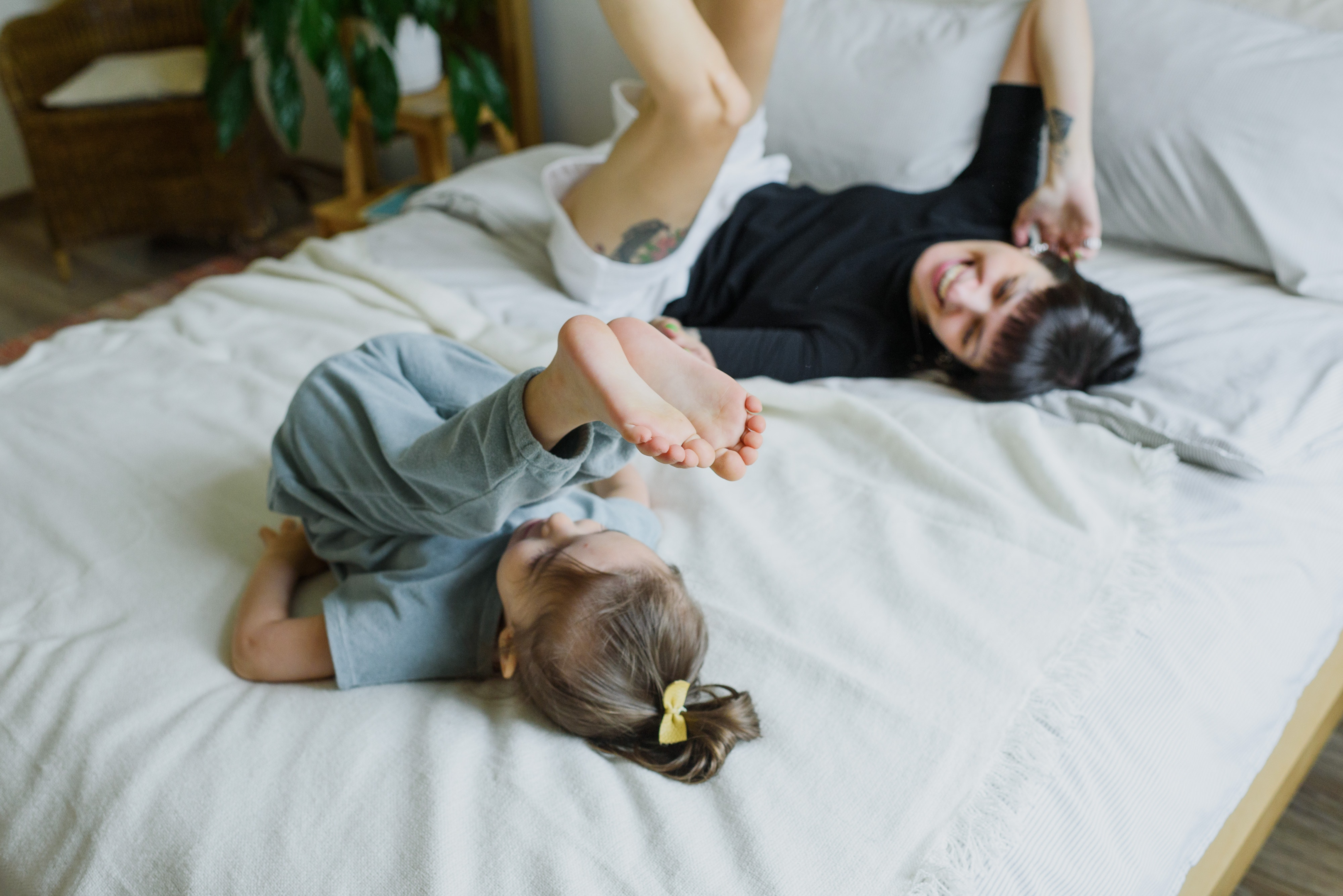 What Makes A Good Bedtime Story
When looking for a bedtime story for your child, you want something that is not too long, as they may have trouble staying awake. You also want something that is enjoyable and will make them feel relaxed so they can fall asleep easily.
A good bedtime story should also be appropriate for their age group and offer some life lessons.
Popular children's stories that teach a lesson are always a great option. Finally, make sure to choose a story with a soothing ending that will help your child drift off into sweet dreams.
Importance of Bedtime Storytelling Routine
The benefits of reading bed stories to kids are many. It's a calming and bonding activity that can help kids wind down from the day and ease into sleep. Plus, stories that teach life lessons can help kids understand and process the world around them. And finally, it's just plain fun!
Here are 10 benefits of sweet bedtime stories:
They help with sleep, which is important for cognitive development.
Storytelling promotes self-confidence.
Children can understand more complex concepts by reading and discussing the story with an adult. Reading bedtime stories helps develop language skills and improves vocabulary.
Bedtime storytelling provides a sense of security because it can help children cope with fears and worries that they may have. It also teaches lessons in empathy by showing how other people feel when bad things happen to them.
Some short stories teach life lessons about courage, independence, honesty, and respect.
Many kids enjoy imagining what happens next in the story after it has ended.
Kids love to ask questions while they're listening to their favorite story. These questions are a great way for parents or grandparents to spend time with their kids, and then give them reassurance at bedtime that everything will be okay.
The best time for storytelling is right before bed, so your child has something pleasant on his or her mind as he or she falls asleep.
No matter what type of book you read together, the act of reading aloud to a child (or having him or her read aloud) strengthens the bond between parent and child.
It's easy to make up your own sweet bedtime story for your little one. Just think about a happy moment from the day and tell it like a story! For example, Once upon a time, there was this really cute kitten who found himself stuck in a tree today. He called out for help but no one could hear him. Once upon another time, there was this silly dog who wanted to eat all the ice cream, but his family told him no.
So if you're looking for short bedtime stories for your little ones, look no further than our list.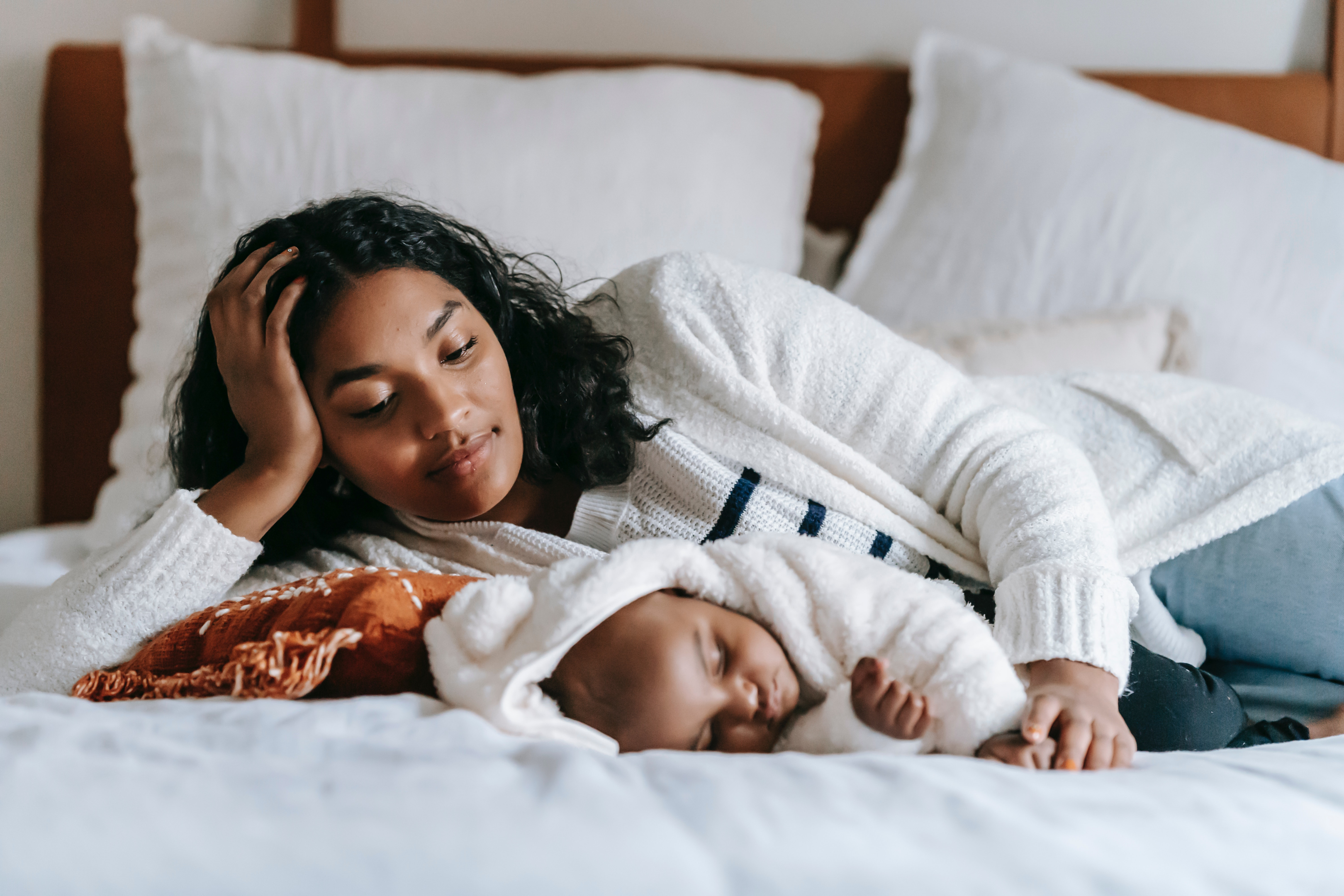 Tips For Making Your Bedtime Storytelling Interesting
When it comes to bedtime stories, shorter is often better. Choose a story that is just long enough to keep your child's attention, but not so long that they can't stay awake until the end.
Fairy tales are always popular, but you can also try free bedtime stories or short 5-minute stories. Make sure the story is sweet and comforting, with a lullaby at the end to help your child drift off to sleep.
Bedtime Stories To Avoid
There are some bedtime stories that are best avoided if you want your child to sleep peacefully through the night.
Scary stories, ghost stories, and tales of monsters and witches can all cause nightmares.
Even stories with happy endings can be too stimulating for some kids and make it hard for them to drift off to sleep. Stick to sweet, short lullaby stories that will lull your child into a restful slumber.
What Makes Our Bedtime Stories Special
The best bedtime stories for kids should be short, sweet, and simple. Sleeping story for kids is our specialty. Every parent wants their child to have sweet dreams, and what better way to ensure that than with a bedtime story?
Limitless Children has a range of sleep story for kids. Our stories are special because they are specifically written to calm and relax children before sleep. In addition, the illustrations in our stories are colorful and captivating, sure to keep your little one's attention until the very end.
Here are 3 more bedtime stories for kids that will help them sleep:
1) Goodnight Moon by Margaret Wise Brown
2) Goodnight Goodnight Construction Site by Sherri Duskey Rinker
3) Room On The Broom by Julia Donaldson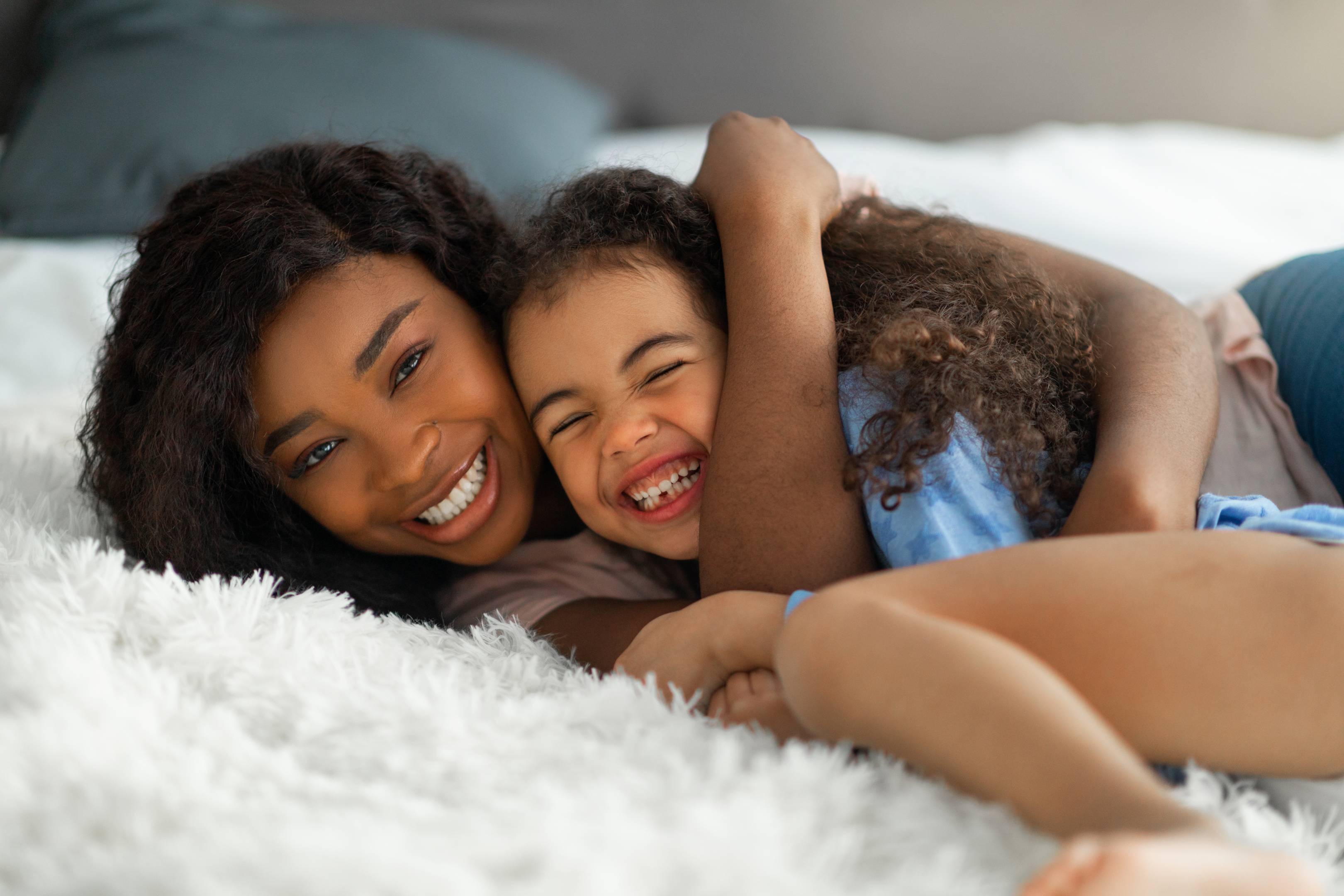 Conclusion
Do you have a go-to bedtime story for your kids? We asked parents and caregivers to share the titles that help their little ones drift off to dreamland.
As you can see, there are a variety of bedtime stories for kids that can help them wind down and get a good night's sleep. These stories range from silly to serious, so you can find the perfect one for your child.
From classics like "Paddington Bear" to newer favorites like "On The Night You Were Born", these stories are sure to become your family's sleep-time staples. It's important to have a few bedtime stories on hand to rotate through so your child doesn't get bored. Plus, they're all available for free online.
So what are you waiting for? Start reading tonight!