If you're reading this, then there's a good chance that you are either raising your children with gentle parenting techniques or are looking to learn how to do so. In both cases, it can be difficult to figure out where to start because there are so many different kinds of gentle parenting books on the market.
These books offer parenting advice and parenting tips on everything from how to deal with tantrums to how to foster a positive parent-child relationship.
That's why we created this list of the 10 best gentle parenting books every mom and dad needs to read.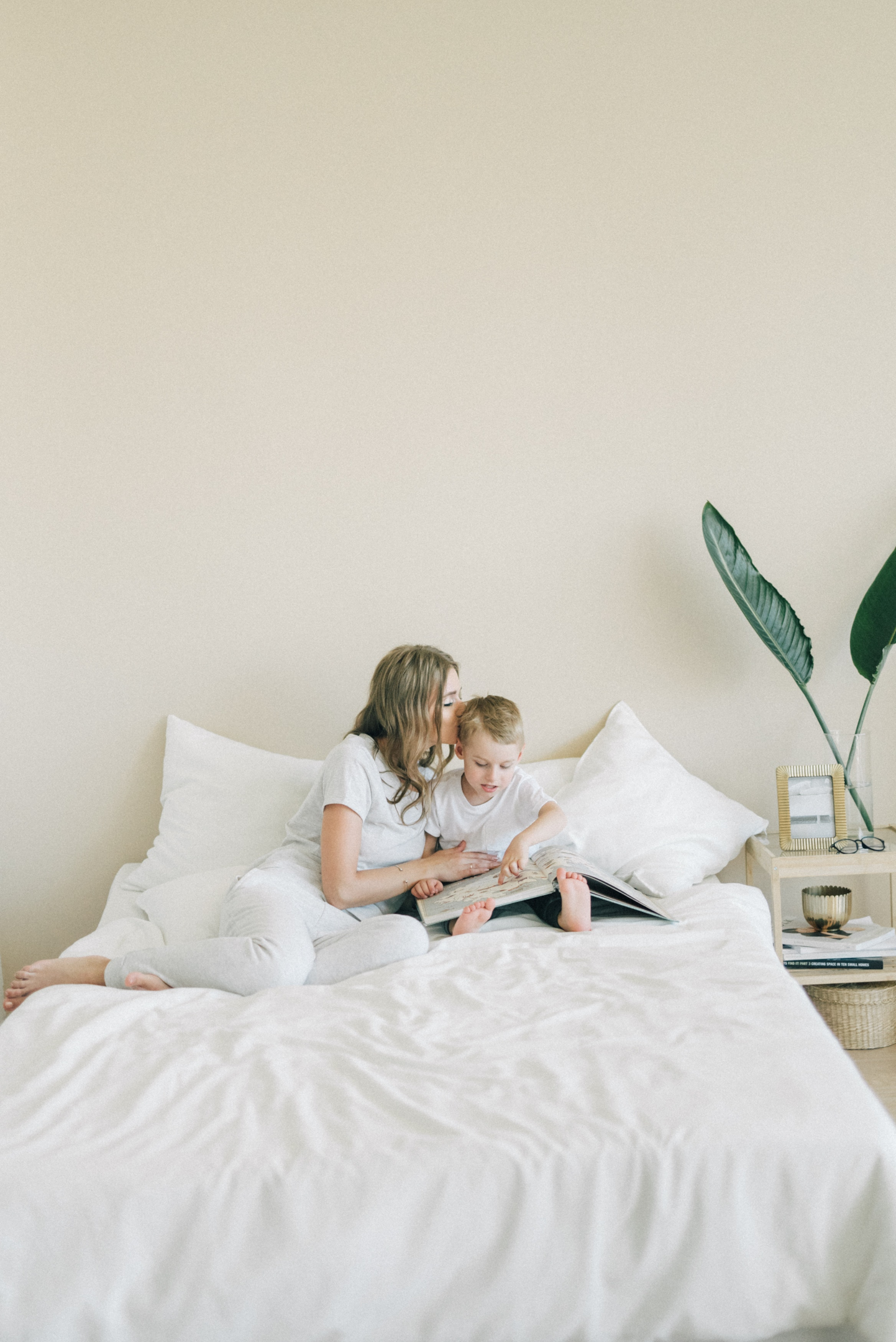 Top 10 Books on Gentle Parenting
Each one teaches something unique and valuable about gentle parenting techniques, making them all worthy of inclusion on your bookshelf. Let's get started!
Sage Parenting
For gentle parents who want to step into a heart-full connection after stepping off the beaten path of disconnection and dysfunction, Sage Parenting offers a revolutionary path. The author of this book is Rachel Rainbolt.
As you walk this journey with your child, do you want to learn how to guide and support them instead of controlling and corrupting them?
This book shows you how to bloom as a mother, baby, toddler, and child through the seasons of parenting:
Intention/Consciousness
Respect
Authenticity/Nature
Compassion/Empathy
Connection/Attachment
Love
It will inspire and empower you to grow into a fulfilling relationship and life for your family, and it will bring peace and joy to your home.
This book will help you connect confidently with your adorable and exasperating child!
Link to Buy:
https://www.amazon.com/Sage-Parenting-Honored-Connected-1/dp/1530794803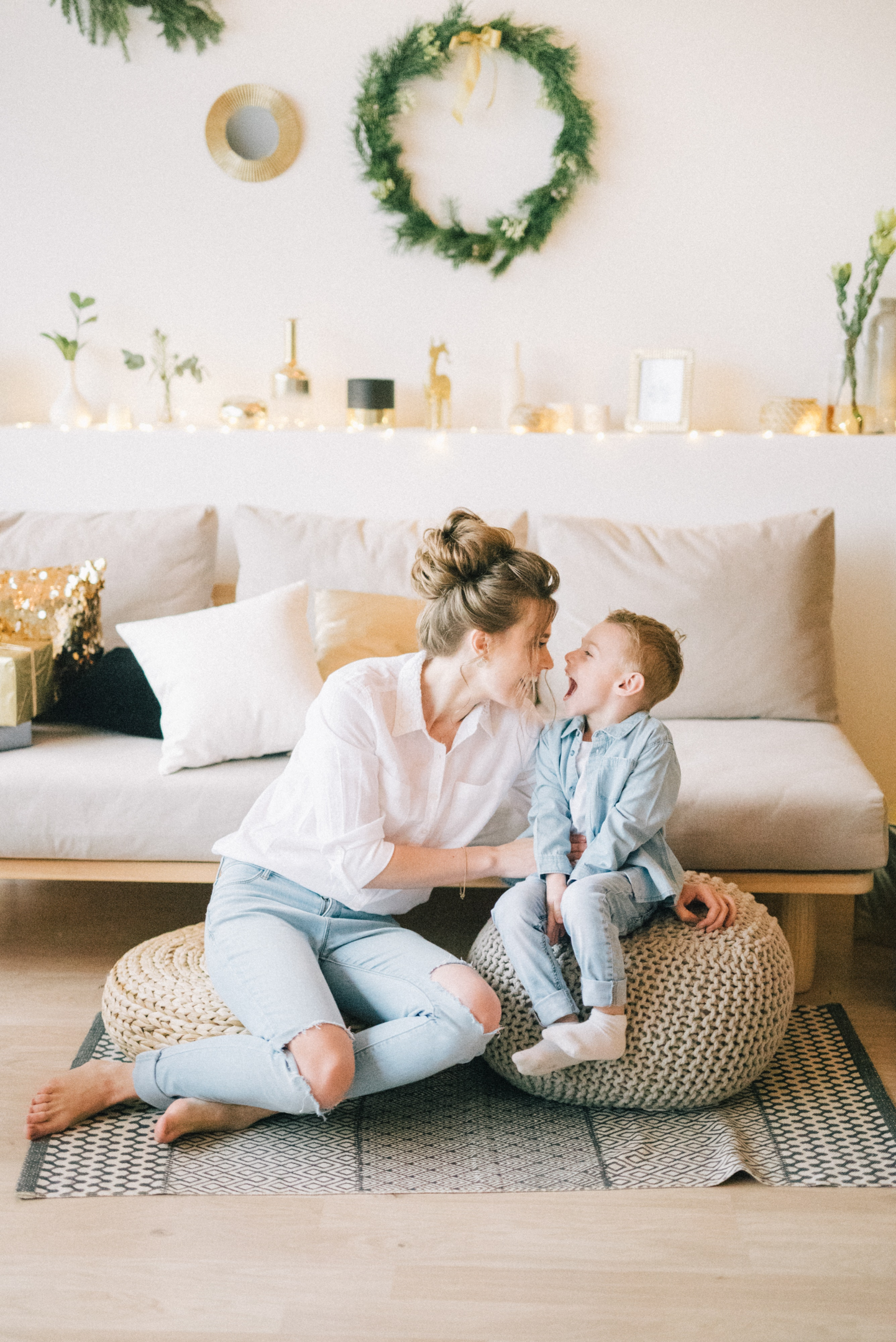 Emotional Agility
Embracing emotional agility is a revolutionary, science-based approach that enables us to navigate life's twists and turns with clarity, self-acceptance, and an open mind.
Over the course of more than 20 years, Susan David has studied emotions, happiness, and achievement.
Yet, it is ultimately how people navigate their inner world — their thoughts, feelings, and self-talk — that determines their success, no matter how intelligent or creative they are.
In our lives, our response to these internal experiences determines our actions, careers, relationships, happiness, and health.
We are all susceptible to common hooks, like self-doubt, shame, sadness, fear, or anger, that can lead us astray. Setbacks and stress are part of life for emotionally agile people.
Adapting to change and making small but powerful changes leads to a lifetime of growth because they know how to align their actions with their values.
You don't have to ignore difficult feelings or thoughts; you just have to hold them loosely, facing them courageously and compassionately, and then move past them.
You can reach your full potential, whoever you are and whatever you face, with Emotional Agility, a book written with authority, wit, and empathy.
Link to Buy:
https://www.amazon.com/Emotional-Agility-Unstuck-Embrace-Change/dp/1592409490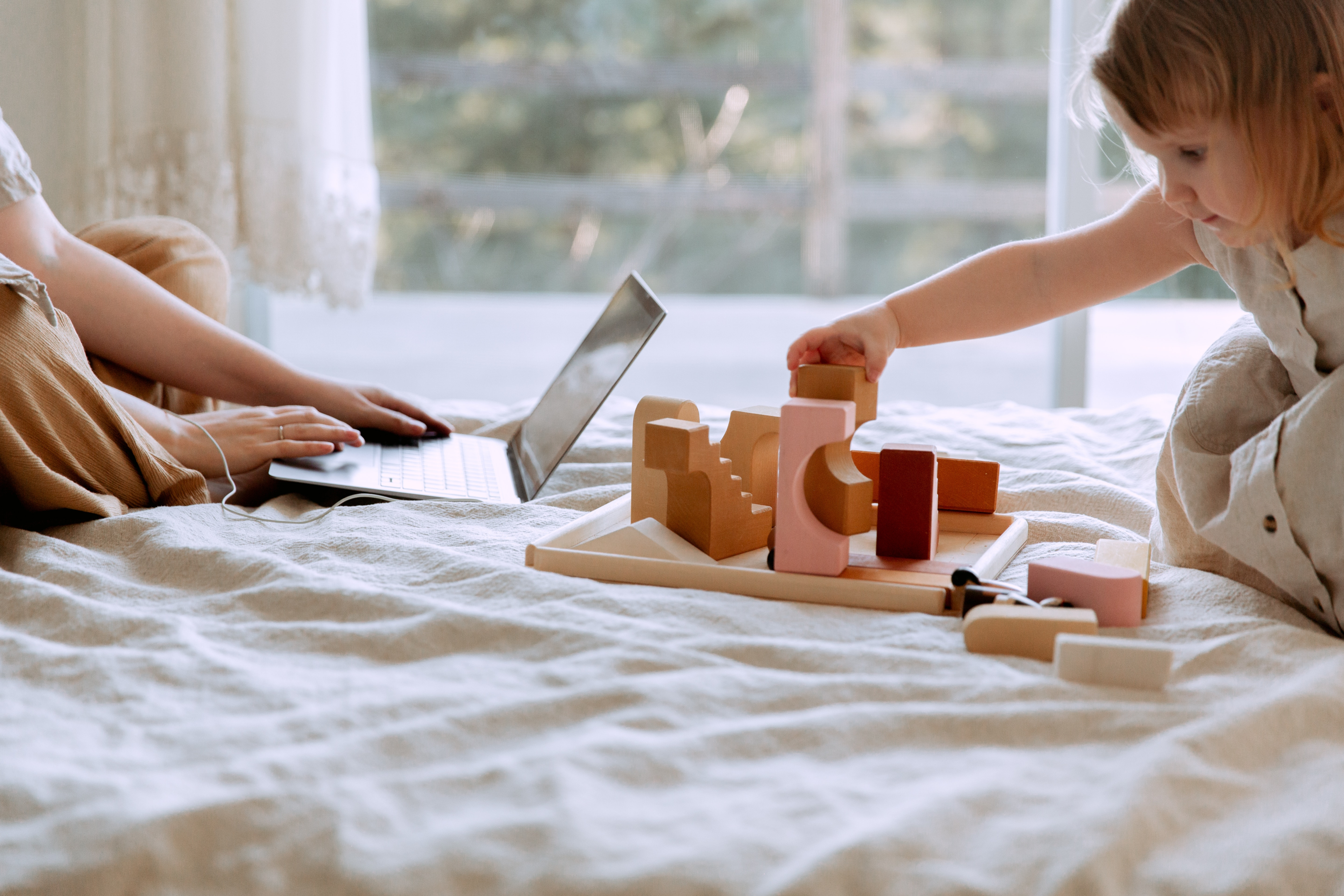 Unconditional Parenting
Though Unconditional Parenting is more than another book about discipline, it addresses parents' attitudes, feelings, and actions toward their children.
The book challenges them to rethink their most basic assumptions about raising children and provides them with practical strategies for switching from "doing to" to "working with" parenting-including how to replace praise with unconditional support so that children can grow into responsible, healthy individuals.
The book reconnects readers to their own best instincts and inspires them to become better parents. It is an eye-opening, paradigm-shattering read.
Link to Buy
https://www.amazon.com/Unconditional-Parenting-Moving-Rewards-Punishments/dp/0743487486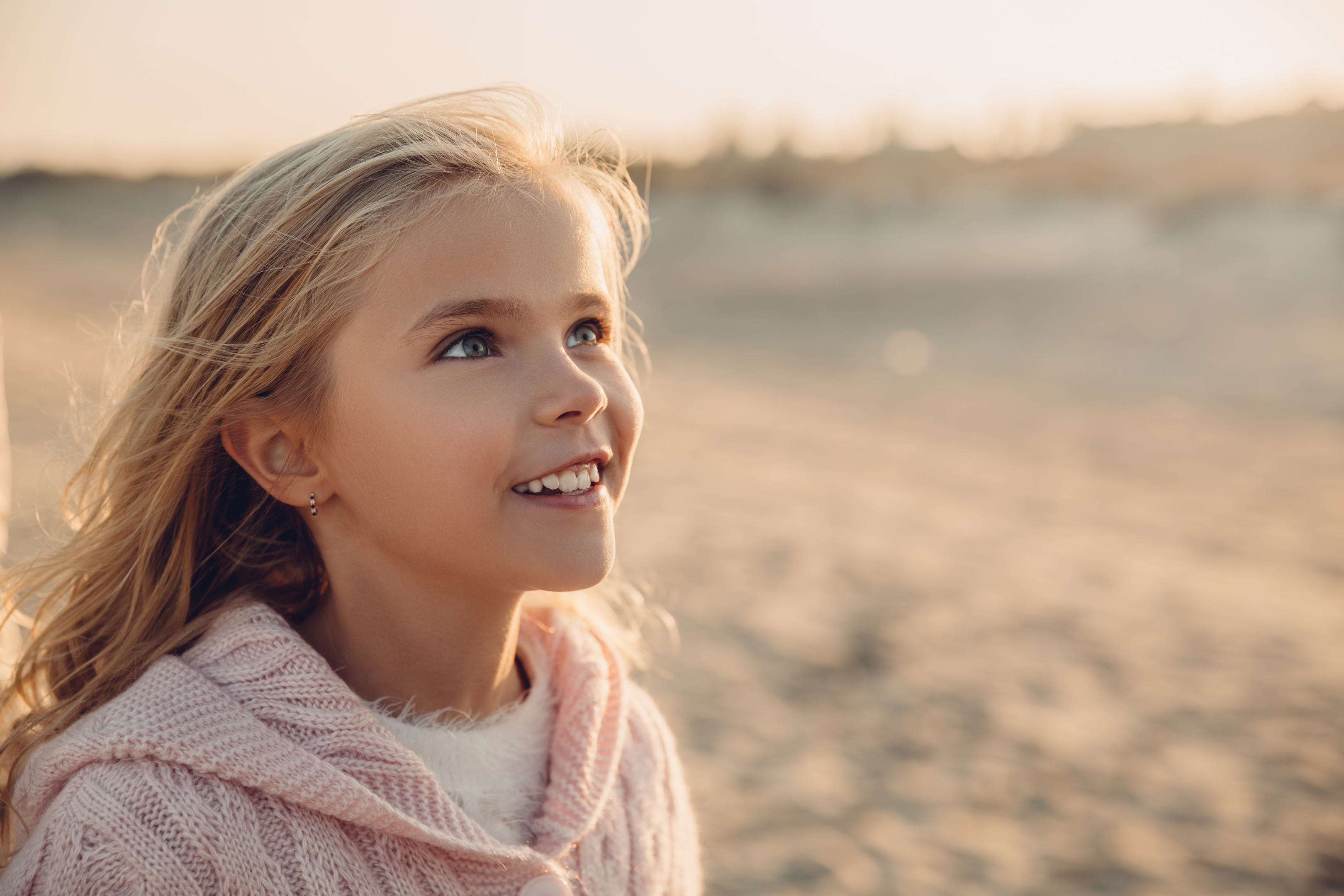 The Attachment Parenting Book
Do you think you and your baby would sleep better if you shared a bed? What is the age limit for breastfeeding?
How does a father contribute to the nurturing of a newborn? What role does early attachment play in a child's eventual independence?
In this practical, inspirational gentle parenting book, Dr. Bill Sears and his wife Martha answer these and a number of other questions that parents often have about attachment parenting.
In attachment parenting, parents encourage strong early attachments and respond to their children's dependency needs.
Attachment Parenting Book demonstrates how to bond with your baby, breastfeed, have close contact with your baby, believe in the value of your baby's cry, and avoid baby trainers.
The following information will help you achieve your most important goals as a new parent: knowing your child, helping him to feel right, and enjoying parenting.
Link to Buy:
https://www.amazon.com/Attachment-Parenting-Book-Commonsense-Understanding/dp/0316778095
Hold On to Your Kids
A leading child development expert, Gordon Neufeld, Ph.D., joins forces with bestselling author Gabor Maté, M.D., to take on a disturbing trend in our time: today's children look to their peers for direction—their values, identities, and behaviors.
As a result of peer orientation, family cohesion is undermined, healthy development is impaired, and a hostile and sexualized culture is promoted among young people.
As a result, children become overly conformist, desensitized, and alienated, and being "cool" becomes more important than anything else.
This book shows parents how to reattach to their children, establish a proper hierarchy in the home, make kids feel safe and understood, and earn back their loyalty and love by explaining the reasons for this breakdown of influence.
Digital devices and social media also pose unprecedented parenting challenges in this updated edition.
As Neufeld and Maté restore the instincts innate to us all, parents will be able to provide their children with the comfort, security, and warmth that nature intended.
Link to Buy:
https://www.amazon.com/Hold-Your-Kids-Parents-Matter/dp/0375760288
Simplicity Parenting
Kim John Payne is an internationally renowned family consultant. He helps parents reclaim space and freedom for their children to develop their attention and flourish as individuals. This book offers inspiration, ideas, and a roadmap for change:
Create a streamlined home environment. Get rid of all the toys, books, and clutter – along with all the lights, sounds, and other sensory overloads.
Establish rituals and rhythms. Understand how to ease daily tensions, create battle-free bedtimes and mealtimes, and identify your child's stress level.
Plan a break in your schedule. During your child's daily torrent of constant activities, establish moments of calm and connection.
Reduce parental involvement and media consumption. Limit your children's "screen time" to prevent an endless stream of information and stimulation.
With Simplicity Parenting, you can bring new rhythms to bear on the lifelong art of raising children by protecting the grace of childhood.
Link to Buy:
https://www.amazon.com/Simplicity-Parenting-Extraordinary-Calmer-Happier/dp/0345507983
Raising Your Spirited Child
Often referred to as "difficult" or "strong-willed," the spirited child exhibits traits that adults value but challenge children. According to research, spirited kids are wired to be "more" than average kids — they are sensitive, perceptive, persistent, and uncomfortable with change by temperament.
Kurcinka presents vivid examples and a refreshingly positive viewpoint in this revised edition of the award-winning classic. You will be able to:
Identify your child's and your own temperamental traits
Use positive labels instead of negative ones
Deal with tantrums and power struggles when they occur
An easy four-step program for success
Create strategies for handling mealtime, sibling rivalry, bedtime, holidays, and school.
Link to Buy:
https://www.amazon.com/Raising-Your-Spirited-Child-Perceptive/dp/0060739665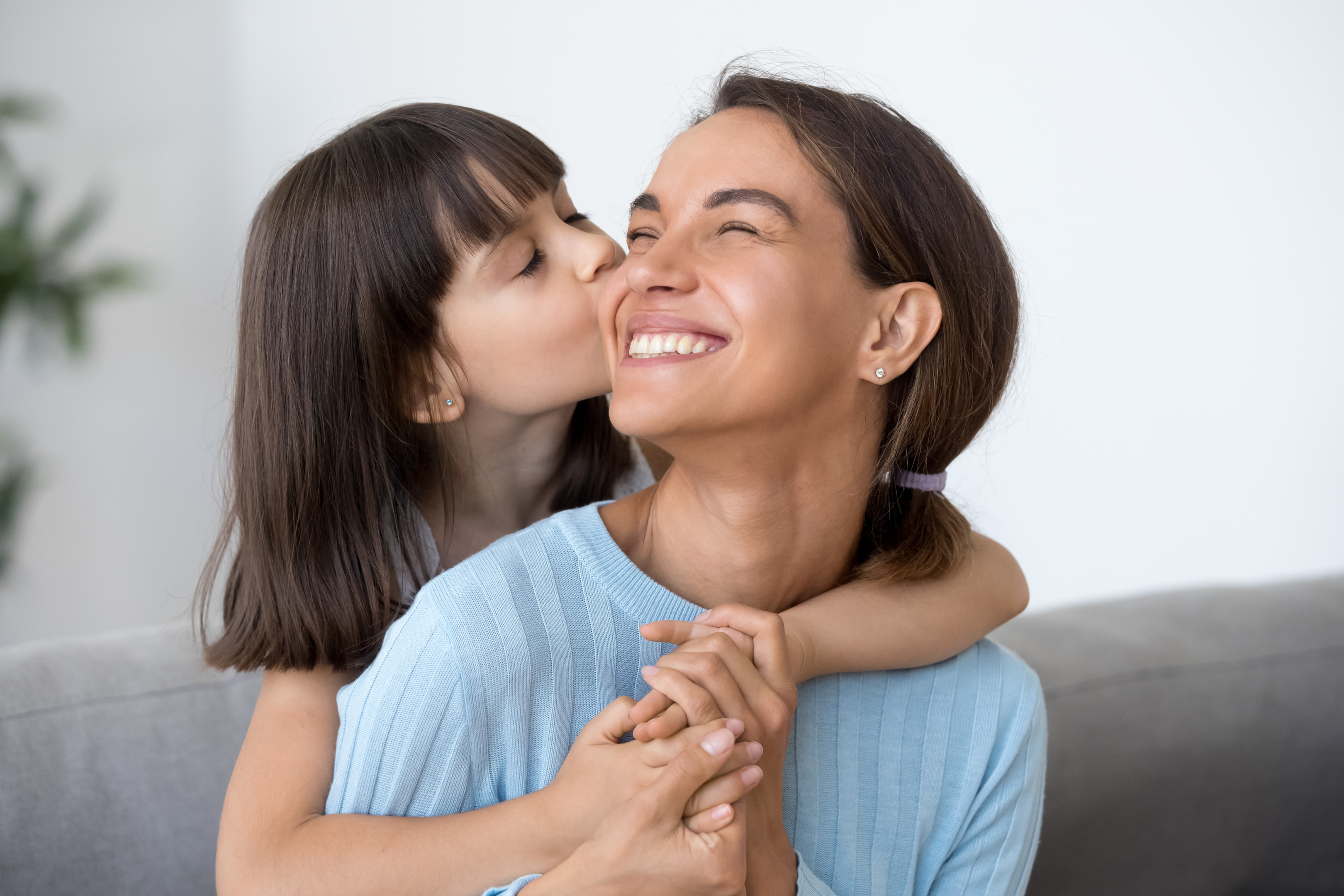 Parenting for social change
In Parenting for Social Change, the author discusses the harmful cultural messages adults perpetuate in their relationships with children rather than the children themselves.
As Teresa Graham Brett emphasizes in this compelling call for change, parents need to focus on removing harmful messages from their own lives, the lives of their children, and the world at large.
By using current research, she dispels the myth that controlling children is necessary for them to grow into healthy, responsible adults.
In addition to sharing her own parenting journey away from controlling and dominating children, she offers strategies for letting go of harmful control.
The author demonstrates how changing our parent-child relationships plays a critical role in creating social change through her experiences as a social justice educator.
Link to Buy:
https://www.amazon.com/Parenting-Social-Change-Transform-Childhood/dp/0982951507
All Joy and No Fun
Jennifer Senior analyzes how children change their parents' lives, whether it's their marriages, jobs, habits, hobbies, friendships, or internal sense of self, in All Joy and No Fun.
According to her, changes in the last half-century have made mothers' and fathers' roles radically different, making their mandates both more complex and less clear.
By combining sources from history to sociology to economics to psychology to philosophy to anthropology, she dissects both the timeless and the brand new strains of parenting, then brings her research to life in the homes of everyday parents.
In the end, you'll see a series of unforgettable family portraits, beginning with parents of young children and progressing to teens' parents. The lively storytelling of Senior follows these moms and dads as they grapple with parenthood's deepest vexations-and luxuriate in its best rewards.
Despite its meticulous research and emotional intelligence, All Joy and No Fun makes us rethink some of our culture's most fundamental beliefs about parenting.
It also illuminates the profound ways children make our lives richer and more meaningful. Parents of today and tomorrow will find the book essential reading because it focuses on parenthood rather than parenting.
Link to Buy:
https://www.amazon.com/All-Joy-No-Fun-Parenthood/dp/B01L9E1R66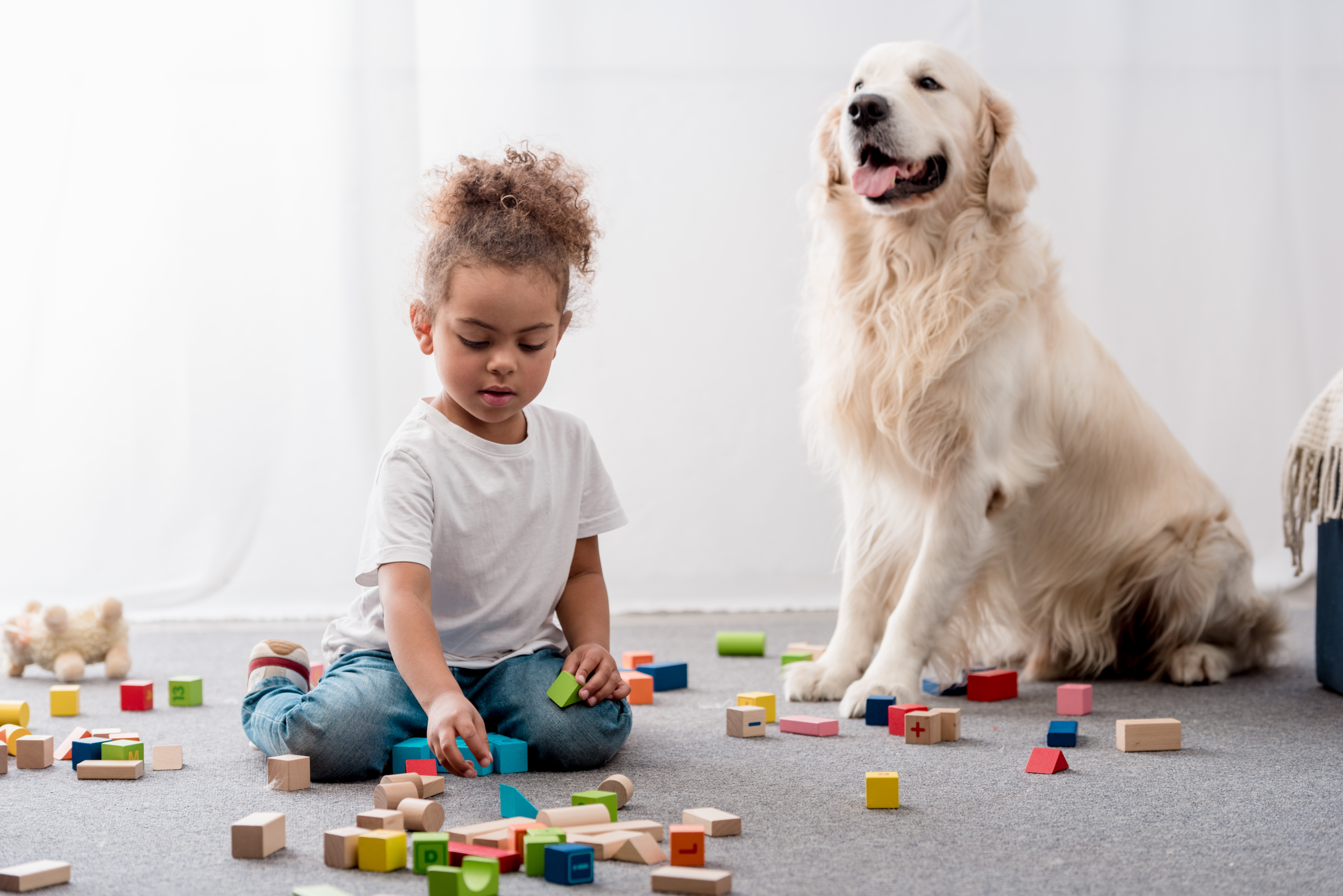 Positive Discipline
The Positive Discipline parenting methods have been an industry standard for twenty-five years. An updated and expanded edition of this book is now available from Jane Nelsen, a distinguished psychologist, educator, and mother of seven.
She tells us that mutual respect is the key to positive discipline, not punishment. Parents and teachers are instructed by Nelsen to be firm and kind so that any child can learn creative cooperation and self-discipline without feeling humiliated.
You'll find out how to:
Communicate effectively
De-escalate power struggles
Beware of praise's dangers
Intensify your love message
Focus on strengths, not weaknesses
Instill self-respect in children
Don't tell them what to think, but how to think
Win school and home cooperation
Adapt to teen misbehavior
Link to Buy:
https://www.amazon.com/Positive-Discipline-Self-Discipline-Responsibility-Problem-Solving/dp/0345487672
The Explosive Child
The distinguished clinician and pioneer in treating social, emotional, and behaviorally challenged kids, Dr. Ross Greene, has worked with thousands of these explosive kids, and he has good news: these kids aren't attention-seeking, manipulative, or unmotivated, and neither are their parents passive, permissive.
Explosive kids are lacking essential skills such as flexibility/adaptability, frustration tolerance, and problem-solving, and parenting them differently is necessary.
Based on neuroscience research, Dr. Greene offers a new conceptual framework for understanding their difficulties throughout this compassionate, insightful, and practical book.
The author explains why traditional parenting and treatment are not effective for these children, and he suggests alternative approaches.
With Dr. Greene's Collaborative Problem Solving model, explosive children are encouraged to solve the problems that precipitate explosive episodes, rather than rewarding and punishing them.
Link to Buy:
https://www.amazon.com/Explosive-Child-Understanding-Frustrated-Chronically/dp/0061906190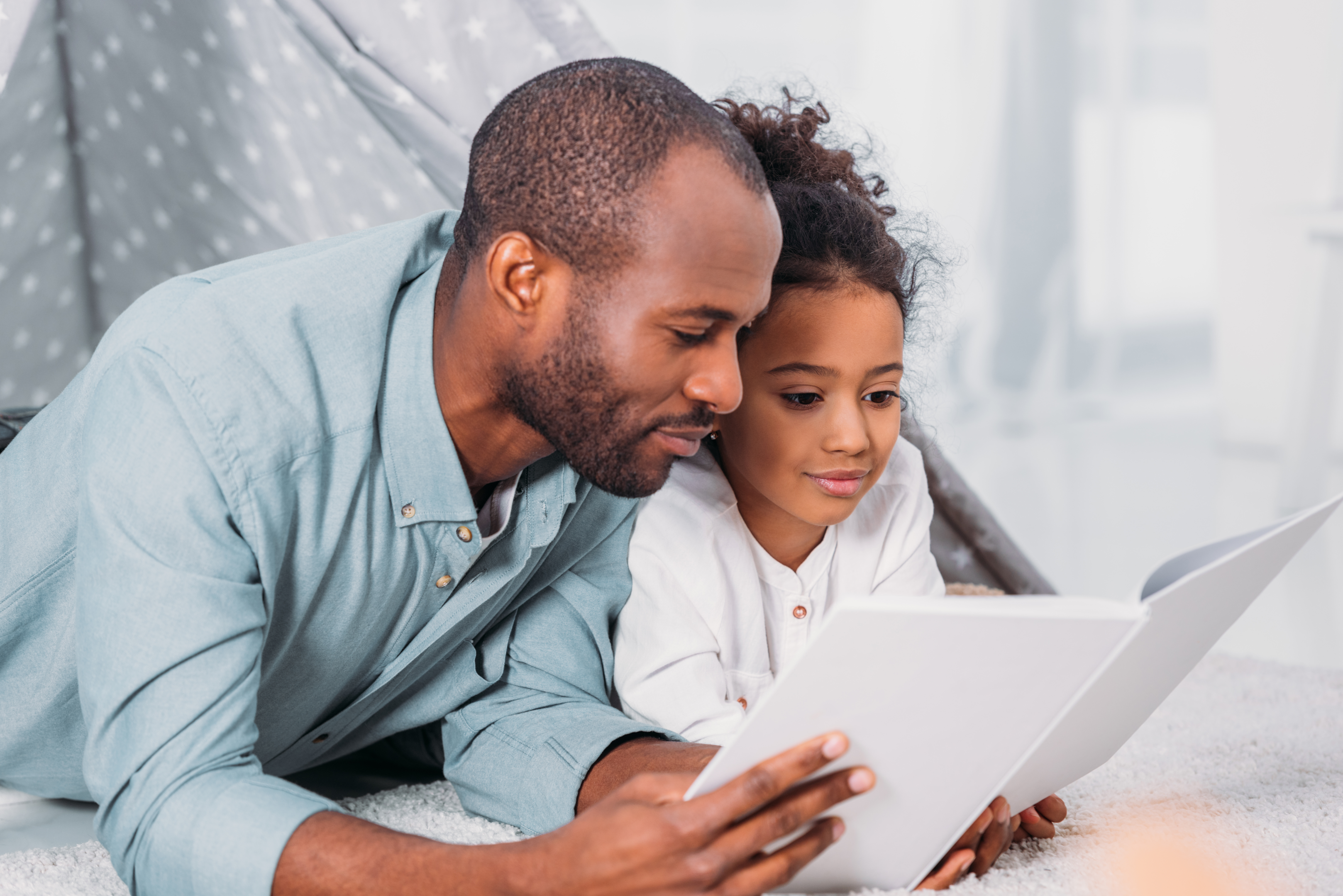 Other Gentle Parenting Books Worth Reading
Here are 10 more positive parenting books that help with parenting style and parenting strategies.
Nonviolent Communication

Balanced and Barefoot

Differently Wired

The Whole Brained Child

The Gift of Failure

Transforming the Difficult Child

Gentle Foundations for Parenting (Lizzy Mash)

The Whole-Brain Child

Raising Good Humans

The Gentle Parent: Positive, Practical, Effective Discipline (L.R. Knost)

Siblings Without Rivalry (Adele Faber and Elaine Mazlish)

Positive Discipline

The Gentle Parenting Book

The Gentle Art of Communicating with Kids (Suzette Haden Elgin)

The Gentle Sleep Book (Sarah Ockwell-Smith)
Key Learnings from the Parenting Books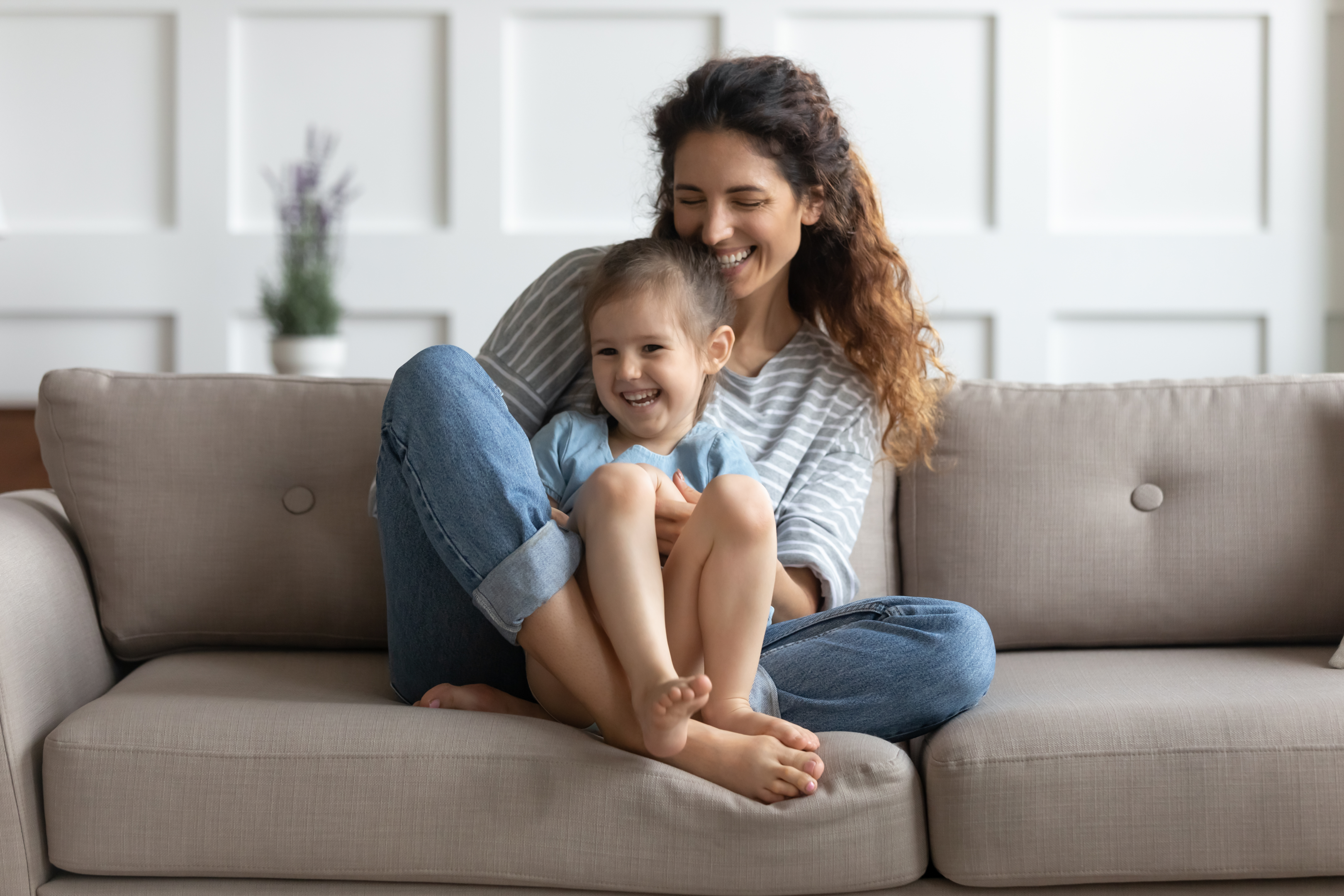 1. It is essential to form a positive parent-child relationship from the beginning. This relationship will shape how your child interacts with the world and will set the tone for your parenting journey together.
2. It is important to be aware of your parenting style and the impact it can have on your child. There are many different styles of respectful parenting, and no one style is perfect for every family. Choose what works best for you and your child.
3. Know when it is time to seek professional help from a pediatrician, psychologist, or therapist if you are having trouble interacting with your child. All children are different, and some will take longer than others to develop certain skills. The most important thing is that your child feels loved, cared for, and accepted by their parents no matter how long it takes for them to develop key skills.
4. Focus on encouraging your child and building their self-esteem. Read positive parenting books to reinforce an essential parenting skill that can have a huge impact on your child's behavior in both childhood and adulthood.
5. Set limits and stick to them, even if your child gets upset or angry. Children need structure and boundaries for proper development. It is essential for parents to be consistent with their rules and not waver from those rules at any time in order for children to learn self-discipline.
So what are your favorite gentle parenting books? Let us know!